Frequently Asked Question about Coworking Spaces in Bangalore
What are the facilities available in Coworking Spaces in Bangalore?

Car Parking, Bike Parking, Valet Parking, Centralised AC Hall, Separate Dining Hall, Lift, Wheelchair, Power Backup, Dress Chaninging Rooms, Guest Rooms
Top 10 Coworking Space, Private Office Space in Bangalore
| Venue Name | Capacity | Price |
| --- | --- | --- |
Browse Venues in Bangalore
Want to list your venue?
List Venue, Promote and Increase Revenue
Contact for information to 7676202033, 9535753835 or email us : info[@]venuebookingz.com
Contact us to List Venue
Check Venue Availability
198904
Clients checked availability
Latest Review
Adyar Anand Bhavan - A2B, Jayanagar
Chandra Mouli
3.75/5
I had a Engagement on 13th of Mar ,For dinner session .60 people were gathered.Everything was good food and services.Decoration was good .Ambience was neat and clean.I will refer to my friends and relatives also.
3 month ago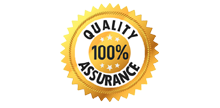 Why Venuebookingz® ?
100% Verified Venues
Online Availability Check
Menu with Pricing
Guest Ratings & Reviews