Veg & Non-Veg
Halls : 1
Capacity: 0 People
0
Veg & Non-Veg
Halls : 1
Capacity: 0 People
0
Veg & Non-Veg
Halls : 1
Capacity: 0 People
0
Not finding suitable Coworking Spaces near Kammanahalli Bangalore?
Browse Coworking Spaces near by localities to Kammanahalli
Frequently Asked Question
What are the facilities available in Coworking Spaces near Kammanahalli Bangalore?

Car Parking, Bike Parking, Valet Parking, Centralised AC Hall, Separate Dining Hall, Lift, Wheelchair, Power Backup, Dress Chaninging Rooms, Guest Rooms
Top 10 Coworking Space, Private Office Space near Kammanahalli Bangalore
Browse Venues in Kammanahalli
Browse Venues in Bangalore
Want to list your venue?
List Venue, Promote and Increase Revenue
Contact for information to 7676202033, 9535753835 or email us : info[@]venuebookingz.com
Contact us to List Venue
Check Venue Availability
217708
Clients checked availability
Latest Review
Sri Udupi Food Hub Party Hall, Jayanagar
Sanjay
4.25/5
Excellent service and food...Thank u for entire team...
1 month ago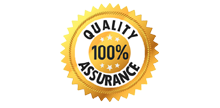 Why Venuebookingz® ?
100% Verified Venues
Online Availability Check
Menu with Pricing
Guest Ratings & Reviews