Hotels & Banquet Halls for Engagement, Sangeet & Mehandi Function near Hoskote Bangalore
The first step of the wedding preparations, the road to marriage becomes more formal with the Engagement Ceremony. If you are planning to host Engagement in Banquet Hall, then finalizing perfect venue is 1st priority. Venuebookingz listed verified Hotels which suitable for any kind of family event. Suitable Banquet Halls for Engagement near Hoskote Bangalore are .
Sangeet Ceremony & Mehandi Function involves a lot of singing and dancing where the families of both the bride and the groom join hands to make the evening more fun. You can host this type event in Poolside or Lawn. We have suitable venues for this events. Best Hotels & Banquet Halls near Hoskote Bangalore for Sangeet Ceremony & Mehandi Function are
Check Venue Availability
220436
Clients checked availability
Latest Review
Sri Udupi Food Hub Party Hall, Jayanagar
Sanjay
4.25/5
Excellent service and food...Thank u for entire team...
1 month ago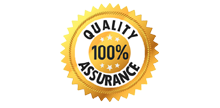 Why Venuebookingz® ?
100% Verified Venues
Online Availability Check
Menu with Pricing
Guest Ratings & Reviews
https://www.jobzcentre.com/