Garia, Kolkata
214 People enquired this venue
Rooms: NA
4.1 / 5

Rated by 23 Guests
Veg & Non-Veg
Venues : 4
Capacity: 1000 People
100
Kasba, Kolkata
192 People enquired this venue
Rooms: NA
4.1 / 5

Rated by 35 Guests
Veg & Non-Veg
Venues : 2
Capacity: 250 People
40
Dhapa, Kolkata
181 People enquired this venue
Rooms: NA
3.9 / 5

Rated by 21 Guests
Veg & Non-Veg
Venues : 2
Capacity: 700 People
70
Madhyamgram, Kolkata
145 People enquired this venue
Rooms: NA
4.2 / 5

Rated by 22 Guests
Veg & Non-Veg
Venues : 1
Capacity: 3000 People
80
Wedding Farmhouse in Kolkata
There are 4 Farmhouses in Kolkata for Wedding with beautiful lawn. These farmhouse are perfect venue for Wedding, Engagement, Reception, Birthday,Sangeet, Mehandi Function, Sangeet, Ring Ceremony and located outside the city Kolkata.Cheap & affordable farmhouses are are Club Verde Vista, Lilabati Devi Resorts, Shehnai Garden Banquets, Shibaloy Garden,
Frequently Asked Question
What are the facilities available in Farmhouses in Kolkata?

Car Parking, Bike Parking, Valet Parking, Centralised AC Hall, Separate Dining Hall, Lift, Wheelchair, Power Backup, Dress Changing Rooms, Guest Rooms
Top 10 Farmhouse for Wedding in Kolkata
Browse Venues in Kolkata
Browse Restaurants in Kolkata for Parties
Want to list your venue?
List Venue, Promote and Increase Revenue
Contact : 7676202033, 9535753835 or email us : info[@]venuebookingz.com
Contact us to List Venue
Check Venue Availability
19914
People enquired venues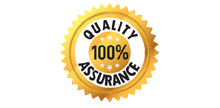 Why Venuebookingz® ?
100% Verified Venues
Online Availability Check
Menu with Pricing
Guest Ratings & Reviews