Localities
---
Explore
Browse
Latest Reviews
It was Birthday party on 1st February, We took dinner session for 50 guests and its Veg & Non Veg menu, It was an excellent event for us . the taste of the food was very good , they had maintained very good quality & quantity on food. The hall was maintained very neat & clean. overall it was a memorable event for us .
Reviewed By:Maseef
Fri, 20-Mar-2020
Check Venue Availability
710
People enquired venues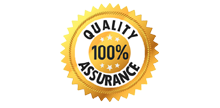 Why Venuebookingz® ?
100% Verified Venues
Online Availability Check
Menu with Pricing
Guest Ratings & Reviews
https://www.jobzcentre.com/