Localities
---
Explore
Browse
About Luxury Resorts in Mangalore for Destination Wedding
There are 10 Luxury Resorts in Mangalore for Destination Wedding with beautiful & greenary lawn, banquet hall & convention centers. These resorts are perfect venue for Wedding, Reception, Sangeet,Mehandi Function,Ring Ceremony. Resorts are located outside the city Mangalore, which can be connected through Metro or Bus. The Affordable Wedding Resorts are Summer Sands Beach Resort, Royal Garden Beach Resort, Mangalore Beach Resort, Pandit Health Resort & Spa, RiverRoost Resorts, .
Check Venue Availability
615
Clients checked availability
Latest Review
The Verda Saffron, Hampankatta
Maseef
4/5
It was Birthday party on 1st February, We took dinner session for 50 guests and its Veg & Non Veg menu, It was an excellent event for us . the taste of the food was very good , they had maintained very good quality & quantity on food. The hall was maintained very neat & clean. overall it was a memorable event for us .
10 month ago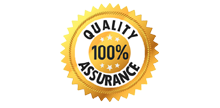 Why Venuebookingz® ?
100% Verified Venues
Online Availability Check
Menu with Pricing
Guest Ratings & Reviews
https://www.jobzcentre.com/