Hinkal, Mysore
1028 People enquired this venue
3.8 / 5

Rated by 40 Guests
Veg & Non-Veg
Halls : 4
Capacity: 1000 People
50
Bannimantap, Mysore
714 People enquired this venue
4.1 / 5

Rated by 40 Guests
Veg & Non-Veg
Halls : 3
Capacity: 300 People
50
Sayyaji Rao Road, Mysore
383 People enquired this venue
4.2 / 5

Rated by 28 Guests
Veg & Non-Veg
Halls : 1
Capacity: 250 People
12
Roof Top Venues in in Mysore
Find list of Roof Top Venues in Mysore for Anniversary,Bachelor Party,Birthday Party,Get-together,Kitty Party,Marriage / Wedding,Cocktail Party,1st Birthday Party, Kids Birthday Party.Top 10 Roof Top Venues Venues in Mysore are Hotel Le Ruchi The Prince, Hotel Q! Star, Golden Castle,
Frequently Asked Question
What are the facilities available in Rooftop Party Venues in Mysore?

Car Parking, Bike Parking, Valet Parking, Centralised AC Hall, Separate Dining Hall, Lift, Wheelchair, Power Backup, Dress Changing Rooms, Guest Rooms
Top 10 Rooftop Party Venues & Terrace Garden Party Halls in Mysore
Browse Venues in Mysore
Browse Restaurants in Mysore for Parties
Want to list your venue?
List Venue, Promote and Increase Revenue
Contact : 7676202033, 9535753835 or email us : info[@]venuebookingz.com
Contact us to List Venue
Check Venue Availability
6833
People enquired venues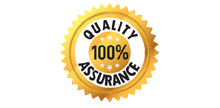 Why Venuebookingz® ?
100% Verified Venues
Online Availability Check
Menu with Pricing
Guest Ratings & Reviews