Browse Caterers
Frequently Asked Question
Who are the best or top 10 Caterers in Mangalore?

Best Caterers in are

For what all events I can book catering service?

You can book catering services for Wedding, Engagament, Housewarming Ceremony, Birthday party, Family Getgather, Naming Ceremony, Baby Shower, Corporate Events

For minimum how many people we need to book catering?

Caterers expect minimum 100 people to for event.

What all cusines can serve Caterers?

You can book cuisines like South Indian, North Indian, Andra Style, Tamil Style, Continental, Chinese and more...

Is any extra charge need to pay for transportation?

Depending on number of people your are booking caterer and also distance.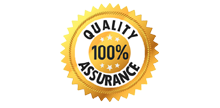 Why Venuebookingz® ?
100% Verified Caterers
Get Best Deal
Menu with Pricing
Guest Ratings & Reviews
https://www.jobzcentre.com/